Enterprise Mobility used to be a buzz word, it is slowly, but firmly now setting itself as a 'hygiene' factor, i.e. Enterprises must have Enterprise Mobility for many if not most functions.
The computing power, flexibility demands to work in the field, near real time decision making required and proliferation of apps on the Mobile devices is leaving most organizations with little choice but to adapt, and adapt fast.
This compounded with the fact that intelligence apps of future may be available just on Mobiles (such as bots) means that Enterprise Mobility will continue to evolve as the basic standard for any modern organizations.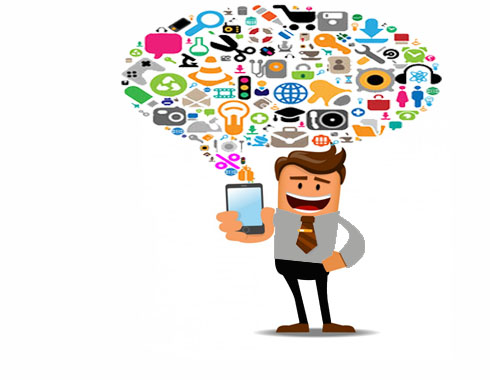 The key issues with Enterprise Mobility are to do with readiness of Applications to support enterprise Mobility. Organizations seek business applications that support enterprise mobility with reliable, secure and authorized Mobility with strong integration to their back end processing systems.
Our approach to address Enterprise Mobility in a cost effective manner is delivered via EMF, where all applications supported can be rapidly mobile enabled, giving unparalleled experience from day 1 with very low costs and preparations. Further, our approach for Enterprise Mobility is designed for automated update of device functions, hence as you subscribe for additional solutions, or as features are enhanced, these are automatically delivered to your employee device apps.
Further EMF incorporates specific roles for external users thus enabling applications to be built with (limited) functions exposed to external partners. The external partner access to your applications is delivered via Enterprise Mobile Apps as well for data reporting and other limited functions as required, thus supporting your Enterprise Mobility objectives.
Find Out More....